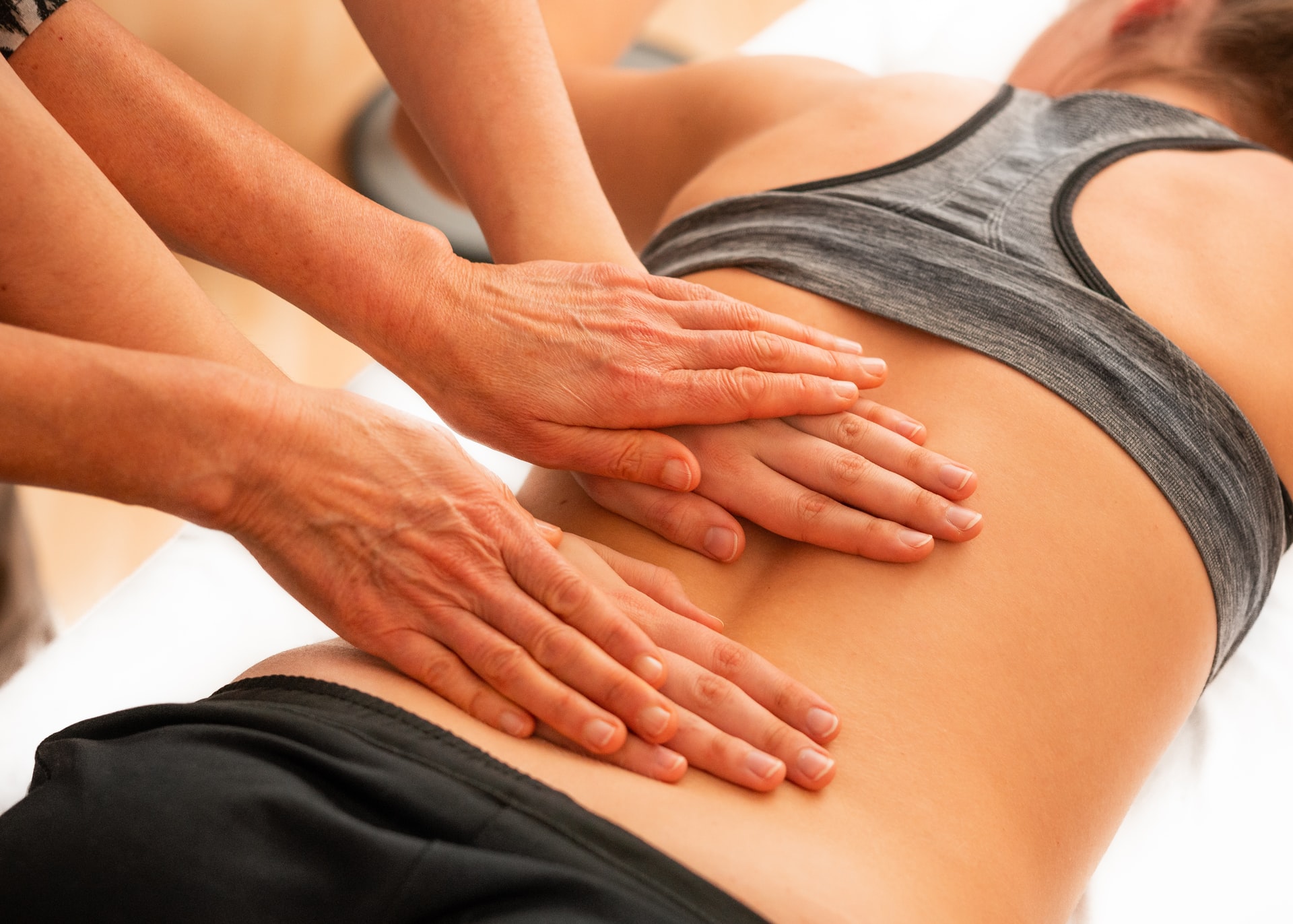 When you look up at the buildings on Østerfælled Torv, a new logos had appeared. It is the chiropractor Johan&Jørgensen who, after a major renovation, have just opened a Chiropractor clinic in Østerbro Copenhagen under their own names.
New Health center In Østerbro Copenhagen
Østerfælled Torv has almost developing into a new health center in Copenhagen. Now the square in Østerbro houses both doctor, physiotherapist, pharmacy and now also chiropractors.
After several years of location hunting, the two chiropractors Thomas Johan Larsen and Anders Jørgensen have opened their own clinic in central part of Copenhagen
The two chiropractors have plenty of experience to offer. Not only from the treatment of patients – but also from work in the Danish Chiropractor Association, where Anders Jørgensen sits on the board for severeal years. In addition to his job as a chiropractor. Thomas Johan Larsen has also worked With Education af the new Chiropractors at the University of Southern Denmark in Odense.
Acupuncture needles in the muscles
While chiropractors is more than the well-known for cracking of the back, many modern chiropractors uses a variation of different tecniques to help pain in muscles and joints . Both Anders and Thomas also treat muscles and connective tissue, and also often uses acupuncture needles and provides exercises.
"Regardless of which treatment technique we choose to use, the most important thing is of course to make the right diagnosis. Otherwise, the treatment does not give the same effect."
Need of an Chiropractor Copenhagen?
The clinic is open for business for both acute and cronic patients,  and you can book an appointment for an examination at Johan&Jørgensen directly at their website
Fact box:
Education to become an chiropractor takes 6 years – and takes place at the University of Odense. The first 3 years are together with the medical student, which is an unique thing for chiropractors in Denmark.
There are than 600 chiropractors who work in private chiropractor clinics in Denmark, but chiropractors also deal with education, research and are also employed in the hospital system around Denmark.
Chiropractors most often take care of headaches and neck and back problems – but they actually treat all joints and muscles in the body.
Treatment with a chiropractor can be adapted to all age groups from the completely newborns to the oldest citizens.
Chiropractors are known for the cracking of the back, but the thorough examination and the correct diagnosis are the most important. – And a chiropractic treatment can easily take place without a crack